The Digital Assistant for the Operators (DAFO) is a modular, flexible, and scalable solution that helps manufacturers to optimise their production processes by focusing on staff training.
Our software uses Computer Vision to understand the layout of your process and provides operators with contextually-relevant information. It's like an expert digital coworker that follows the process in real-time.
4 key
productivity
enablers
DAFO reduce stress and burnout because it guides operators with clear instructions on a screen.
Our Platform creates a smarter and user friendly workstations, and allows to train operators without strict supervision.
It also provides flexible work areas and favour operators mobility between production lines.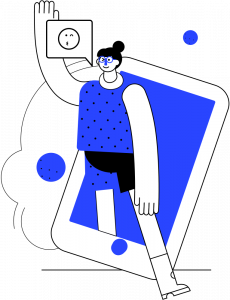 1
Pick
Through the HMI, the system indicates where to take the piece to be assembled. With computer vision, the system can see where the operator put his hand to remove the part and validate if it is correct.
2
Validation
The system validates that the operator has taken the correct part and indicates where it should be placed.
3
Place
Once the piece is placed, the system validates that it is in the correct position.