BARO Vehicles LTD
Baro Vehicles Limited (BARO) is an advanced engineering provider focused on smart manufacturing and autonomous EV powertrain for controlled environments. Founded in 2015 in the UK, the company operates from its headquarters in Nuneaton, West Midlands, with a branch in Italy.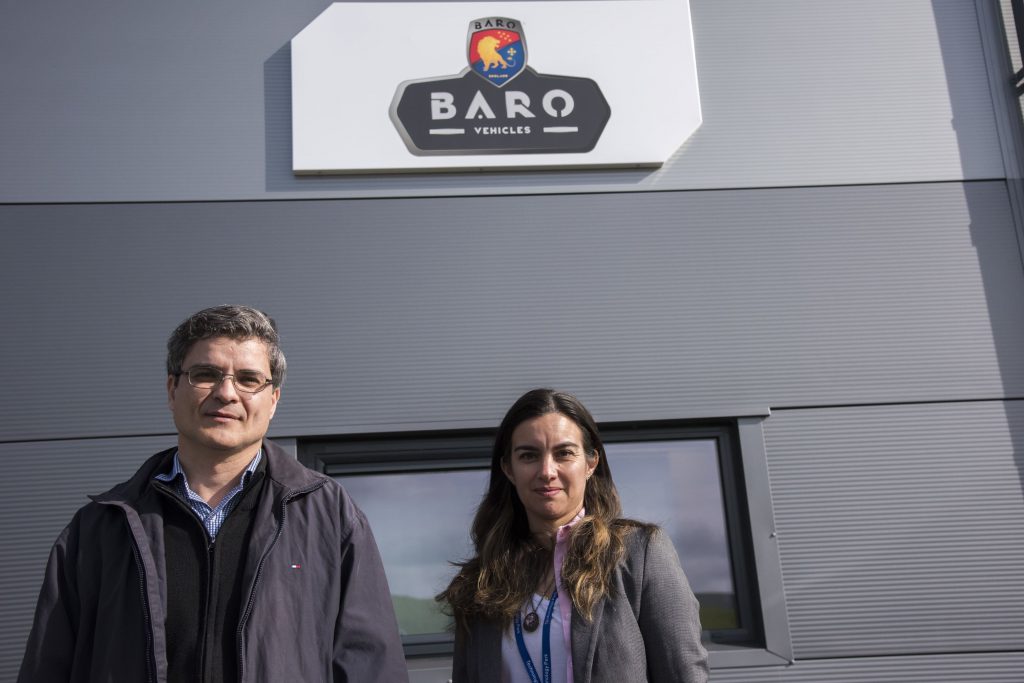 Intelligence in Motion
BARO's technologies' broader vision and applications could support deploying industrial digitalisation solutions and last-mile delivery vehicles.
BARO offers Original Equipment Manufacturer (OEM) products around non-destructive testing solutions for manufacturing, mobile robots and computer vision applications.
They have proven capability in designing and manufacturing electronic devices for automation with automotive grade. Since its commercial launch in 2018, the company has served more than 20 Artificial Intelligence (AI) product developments with customers in the UK, France, Belgium and the United States.
Our upcoming future
Currently, BARO is working on a flexible software-based solution that uses computer vision to guide and check manual manufacturing processes and is looking for partnerships and investors to boost product development and reach new markets.
Mission
To manufacture intelligent robots for the safe and secure transport of people and goods. We are aiming to bridge the gap between standard cars and autonomous vehicles.
Vision
To collaborate in the transformation of society's mobility systems. One of the challenges of modernity is Social Adaptation and we want to collaborate in this revolution because we believe that the future is autonomous, green and clean.